Hotel & Services
Hotel Murat Paris welcomes you 24 hours a day, our competent team of bilingual English receptionists will guide and advise you in order to have a pleasant stay.
The finish and the start have the advantage of being very fast with us.
Reception & Concierge

To make your stay in Paris as pleasant as possible, our receptionists are available 24 hours a day, 7 days a week, to answer all your requests. Our multilingual staff will always be on the phone: advise you a restaurant, museum or excursion, indicate a route, arrange your transfers to the various.
Check-in : 14h00
Check-out : 12h00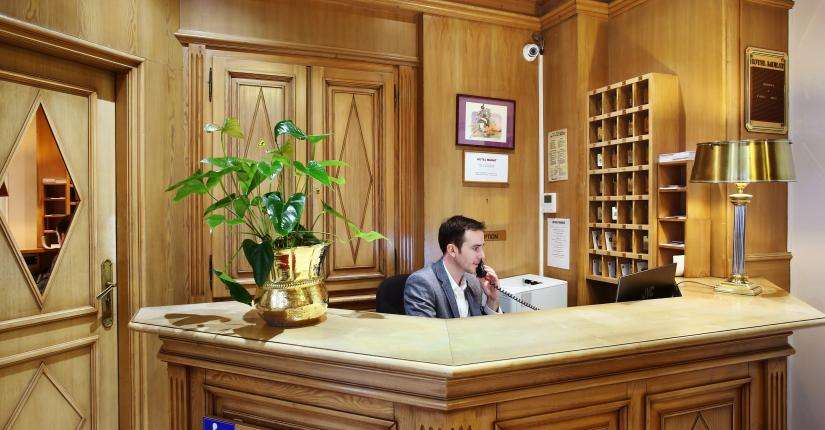 Our Breakfast

In a peaceful atmosphere, between 7:30 a.m. and 10 a.m., an all-you-can-eat buffet served at the bar will be offered in a pretty room decorated with woodwork and paintings from the Napoleonic period.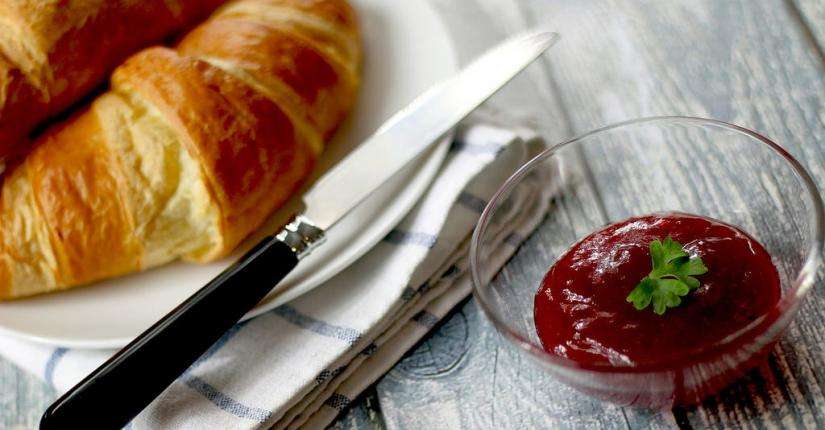 Our Bar

The Bar, a peaceful and friendly space. The perfect place to relax or go for business.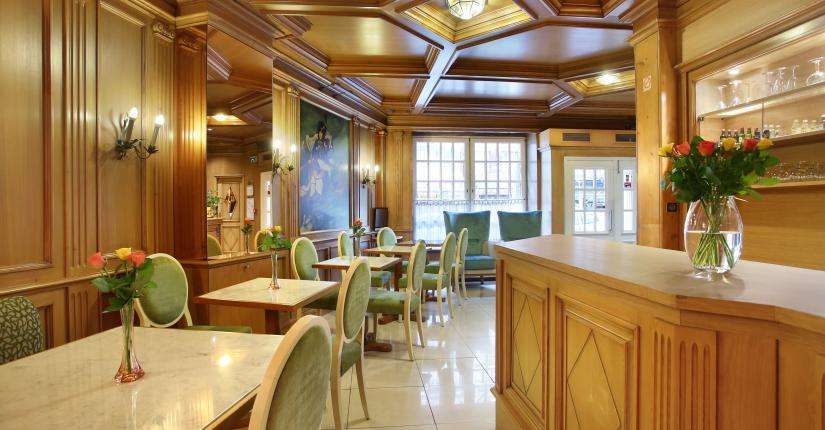 Families

With small, large, or eternal little ones, enjoy Paris as a family in our hotels.
The hotel's services are: cot, side-by-side rooms available, high chair, changing mat.
In the surrounding area you will find: walking park, acclimatization garden, head in the clouds on line 9,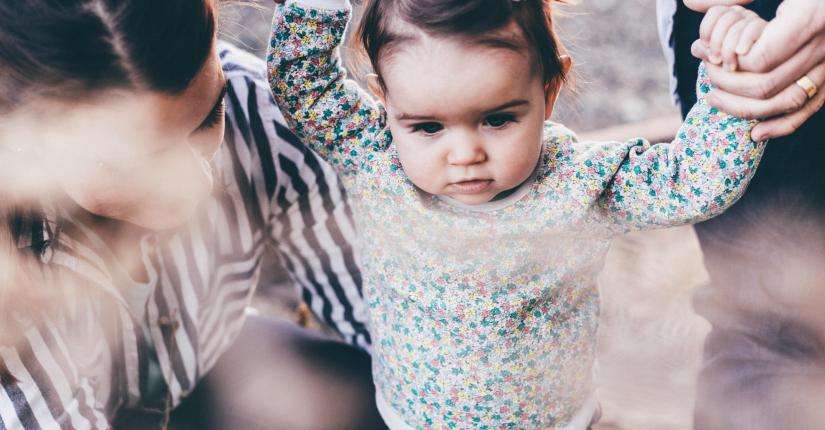 Hygiene and Safety

In this post-Covid period, we are doing everything we can to ensure hygiene and safety. Here are the details of our measures:
Compliance with security screen barrier measures in front of reception
Use of solution hydroalcoolic tothe arrival of guests as well as in the breakfast room.
Increased cleaning and hygiene protocols;
Regular disinfection of exposed surfaces such as door handles, elevator buttons and furniture;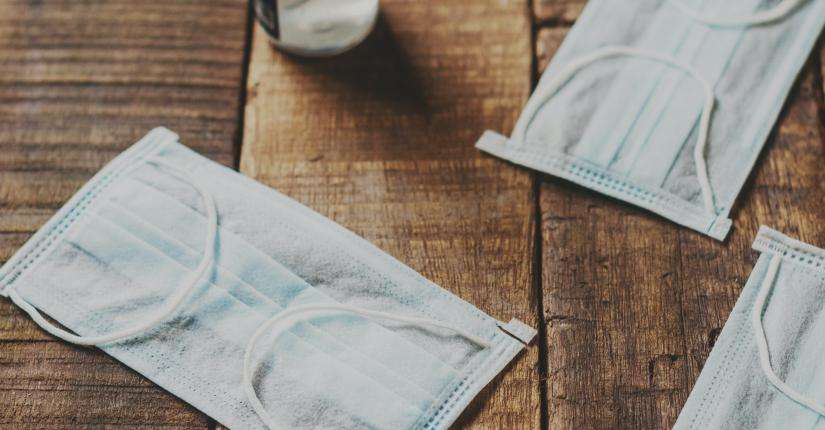 Services
Lift
Free WIFI
Air Conditioning
Baggage Locker
Safe
Public parking
No pets allowed
Access to people of reduced mobility without wheelchair